Ultimate Leadership Training
Imagine transforming life's little hardships into positive energy you can use to thrive as a leader. We've worked with some of the best leaders in the world, and in doing so, it's become clear to us that effective leadership is more about "being" than "doing."
The Awakened Leader

The Awakened Leader will help you develop the awareness of how your thoughts and emotions create a blueprint for your leadership behaviour.
Using the powerful skills of strategy, coaching, creative conversations and learning, you will notice patterns in your thoughts, actions and results. You will use reflection, fun and vision to uncover and conquer those challenges that have been blocking you.
Objectives and Learning Promise
Learn a strategy for continuous awareness of your surroundings and reactions

Shift your thinking from authority to collaborator

Learn a process to adapt with unexpected problems

Move from reactive to creative impulses to improve communication

Learn how to create a connected and supportive environment
Get Great Results in Business and Life with the Awakened Leader
We believe that great results happen by shifting your consciousness from a performance focus to an internal awareness focus. During this session you will become an Awakened Leader who:
Knows that awareness is actually a continuous practice

Finds a strategy to adapt to life's ups and downs

Realizes that your reactions are your reactions alone, and they actually follow you from work to home and back

Strives to communicate about what's important rather than getting caught up in unhealthy talk

Recognizes how competition is killing the collaboration needed to succeed

Knows that mistakes will happen and strives to create conversations that allow for learning and improvement
Our group setting advantage will allow you to accelerate your learning by practicing with others in preparation for taking your new skills back to your daily life.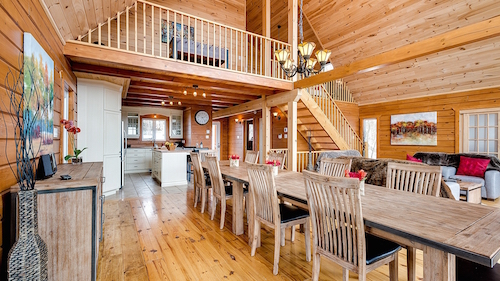 This course is open only to those who have taken The Awakened Leader.
Imagine turning conflict into inspiration. Resilient Leadership will harness your fear of conflict and direct your energy towards creativity and solutions.
The Leadership Group's Resilient Leadership provides an opportunity for leaders to identify and address stressors that are hurting individual or team performance. Learn how to adapt to fluctuating interpersonal experiences, as well as internal and external pressures. Grow from adversity, and move forward with greater strength and awareness.
Objectives and Learning Promise for Resilient Leadership
Learn to identify stress responses, and understand the relationship between your thoughts and your emotional responses

Improve self-awareness by clarifying important personal values, and experience the process of catching yourself when your ego is blocking your awareness

Experience why "leading from the inside out" is critical to resilience

Practice direct "thought work" with peers, so you can leave the session with solid skills

Learn how to recognize the "untold story," because it impacts how you think and what you do
Learn How to be Resilient with the Leadership Group
Learn how to adapt to the pressure you put on yourself, move forward with more strength and bring more tranquility and humour into your life. This workshop is all about building endurance and managing your energy. During this session you will become a Resilient Leader who:
Understands that the situations around you will only change when you do

Effortlessly expands your abilities

Manages your response to stress and frustration with maturity and grace

Practices what you learn, even in difficulty

Feels good and moves forward in the unpredictable and hectic world of work and life
Added Bonus
Participants who enroll in the Ultimate 3-Day Leadership Training: Awakened Leader + Resilient Leadership also receive:
A 1-on-1 discovery coaching session
An additional 4 hours of group coaching calls